Literary Magic Staff

Editor-in-Chief - Jeffrey B. (Rocky) Reichman

Rocky Reichman is a prolific writer. Besides for being Literary Magic's Editor, he is also the essayist, linguist, book reviewer, grammarian, one of our etymologists, and one of our fiction writers. He has written a book (not yet published) and dozens of language articles on etymology, grammar and linguistics, and is author of the short story "Cry of the Crow." He writes On language (Etymology) columns monthly for two synagogues' Bulletins in New York, as well weekly as for his elementary school weekly paper and his high school newsletter (all in New York.) He writes book reviews and Writer's Spotlights for his high school magazine, and has also written a short play. For grammar, he is also known as the "Totalitarian Grammarian" and is also the head of the Slang Busters. Jeffrey Rocky Reichman is an avid reader and (besides for linguistics and etymology), has an abiding love for fantasy (Sword and Sorcery books), the Middle Ages, medieval warfare, writing, acting, tap dancing and cats.


Email me
Mathematical Linguistic: Jack Reichman

Jack Reichman has co-authored and edited several math books. He has a Ph.D. in math and is a member of the Actuarial Society. He is a mathematician and accuracy, as well as a security analyst. He reads avidly, has experience in editing, knows English and the English lanauge very well, and once single-handedly built a computer from scratch. He has been recognized for being in the top 5% for math and critical reading in the nation. He is frequently quoted in many magazines and loves to get exercise, including bicycle riding and jogging. He is very fond of hikes and studies nature. He always loves to read a good book-especially a math book-and is known for the calculus jokes he can concoct. He plays the piano and enjoys listening to music, dancing (sometimes rocking!), as well as having a good time. He loves to read a good book, and knows one when he sees it.
Fiction Writer (Short Stories): Ilene Cohn

Ilene Cohn is an avid reader and marvelous speaker. She received 3rd place in the New York extemporaneous speaking contest and 7th in the United States extemporaneous speaking contest. She gives many speeches before hundreds of people, and if asked, could make up a ten-minute-speech in two. She is a court attorney and has a J.D. in Law and has a lot of experience in law and criminal justice. She coaches for several high school Mock Trial teams, none of them ever losing, and tutors a few undergraduates studying Law. She also has an Associates degree in Nutrition, and works for Symmetry and spreads her knowledge of the nutrition to others. She plays the guitar, enjoys the rolling stones, and collects rocks and minerals, also very knowledgeable about the subject of mineralogy. She has an abiding love for magic and mystery, and loves dogs.
Fiction Writer (Short Stories): David Adler (a.k.a. Dov Adler)

David Adler is in the middle of writing a book, and has won many literary awards. He is unrelated David A. Adler, but he does write as well as him. He has won a school wide essay contest, reads often, and has a very creative imagination. He also plays the guitar extremely well, and is part of rock band, called the "Wildfire" (you can visit him and the rest of the band at www.freewebs.com/thewildfire and check out their songs.) Besides for playing the guitar and knowing how to rock, he also writes many songs, lyrics to songs and many humorous stories and plays. He is knowledgeable in computers-he even built his own computer from scratch-and also guitars and music. He loves rocking with the rest of the Wildfire band, writing humorous stories and skits, and is currently working a new play, one that is sure to be great.

Fiction Writer (Short Stories and Serials): Shlomo Yosef Simpser

Shlomo Simpser has authored several short stories, and has written many unfinished stories. He is at work contemplating a longer piece of work and has written a Serial (a serialized story; a continued story.) He plays the piano and loves writing and music. He has composed his own songs and lyrics (not yet published) and is knowledgeable in the area of technology.
Etymologist: Jonathan Ziring

Jonathan Ziring has written several etymology articles, in some cases able to rattle them off from the top of his head. He is winner of the National Merit Scholarship award, and is a finalist in Westinghouse. He is at the top of the class and occasionally enjoys singing, though he spends most of time making himself more knowledgeable and with friends. He is captain of many of his high school teams-including Mock Trial and Debate-and is unbeatable in these areas.
Etymologist: Reuven Bankoff

Reuven Bankoff has studied the archaeology-professionally-and language extensively. He also studies history-professionally as well-and knows everything about it, details and the ideas behind it. He can tell you who the ruler of Rome was in 200 A.D. to what Julius Caesar wore three days before his assassination to how many years France's second king ruled. He is a very fast reader, and has read thousands (literally!) of books-he has hundreds at home for proof. Besides for this, he is also knowledgeable in every subject known to man (due to popular opinion, I must add "and woman" here), which is what makes him the leader of his High School College Bowl team. He is in the middle of writing a book, can solve word quizzes and crossword puzzles in seconds, and loves cartoons, his dogs and cats, and having fun.
Linglish Writer: Ari Adler

Ari Adler is very knowledgeable when it comes to etymology and linguistics-hence. He created "Linglish," which is a cross between English and Linguistics, where he not only discuss etymology, but teaches people about it. He is able to rattle off the etymology of any word instantly-try challenging him-and can break it down for you and show you not only the word's history, but also its origin. He reads often, but always leaves time for Linglish.
Poet: Jonathan Goldman

Jonathan Goldman writes limerick (5 line) poems for Literary Magic, and has written dozens of poems. Not only has he written poems, but he also studies the English language. He is able to give you the definition of any word (I and I mean any!) in the blink of an eye. He makes word challenges (and answers them), and can tell many jokes based on his knowledge. He is knowledgeable in every subject known to man (and woman mind you!), especially in anything related to computers or technology. He is able to draw pictures using his calculator, can solve word puzzles instantaneously, and loves spending time with friends and his hamster.
Webmaster: Eitan Adler

Eitan Adler is an expert in technology and computers, a also knows a little engineering. He reads more than anything else; he enjoys it, and reads in multiple genres at a fast pace. He has taken (and completed) a college course in Computer Programming in John Hopkins University. He has two out of three semesters of a college course in Electronics at Farmingdale University. He is a certified Webmaster and an expert in building, designing and managing websites. He is working on moving our site to a faster and more reliable server, while updating some of the pages so the load more quickly and look a lot better.


Email me

Graphics Designer: Elan Kirshenbaum-

Elan Kirshenbaum is very knowledgable in the areas of graphics design and technology, which makes his designing skills superb. He has designed many web sites, and has good taste when it comes to style. He knows how to make web sites appealing, which makes him so skilled at his work. He writes very well, and is worthy of being a Slang Buster when it comes to grammar, because he is able to catch even the most subtle grammar mistakes. When it comes to English as a subject, he is very knowledgable concerning both literature and writing, and is also a master at grammar and vocabulary. He is a very stalwart person, which makes him adamant as well as our web site's structure adamant. Elan Kirshenbaum is the asistant editor of his high school newspaper, editing grammatical mistakes and also answering letters to the editor. He gets things done in a flash, is always willing to help, and designs Literary Magic's web site with zestiness, panache and elan (excuse the pun). He is a fan of Yankees, loves a good muffin in the morning (or candy bar in the evning) and is an avid exerciser (some times).

Want to become contributing writer and get published in our magazine? Simply visit our Submissions page, where you can make it happen instantly.
*Bolded names have a contact link
do not edit in site editor>

If you have any questions or comments on our Meet the Writers page or for any of our writers, simply email them to us or visit the Submissions page.

© 2006 Jeffrey Rocky Reichman and Literary Magic Magazine. All Rights Reserved. Not for circulation without Author(s) permission.
© 2006 Jeffrey Rocky Reichman and Literary Magic Magazine (LiteraryMagic.com). All Rights Reserved. Not for circulation without Author(s) permission.

Sponsored Ads: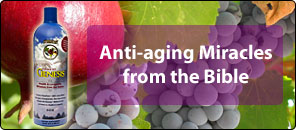 Experience the miracle today!